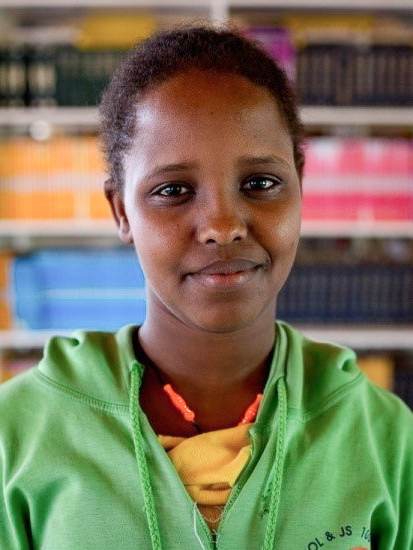 Mary Ndeliwa Kato
Mary is from a marginalized pastoral community that does not value formally educating female children. She lived with her single mother and was in danger of being given to a suitor for marriage by her uncles in exchange for cattle. Her mother was able to get help through MCF so that Mary has the chance to go to school and make a better life for herself. She enjoys singing for enjoyment. She is outgoing, courageous, and happy to have this opportunity for an education so that she can pursue her dream of becoming a teacher.
School
MCF Ndalani Primary School
Grade
Class 6 (6th Grade)
Mary's Unmet Needs
Primary School
Our Ndalani campus provides residential care and rehabilitation for almost 1,000 street children as well as orphaned and vulnerable children. The children are provided with basic services including feeding, clothing, shelter, medical care, education and extra-curricular activities, spiritual development and counseling. Ndalani has an established well-run Education Department that ranges from Pre-School to Secondary School.
This child is completely sponsored. Click Back to return to the previous page