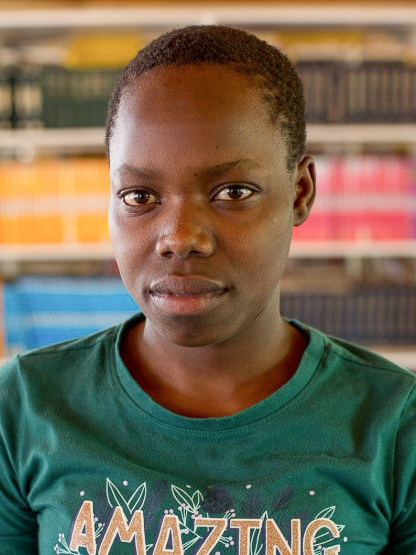 Joyce Kasyoka Muli
Joyce's mother passed away in 2009. Her father did not earn enough as a casual laborer to pay her school fees. Though she missed a lot of school, she was able to sit for her primary exams and qualified for secondary school. Due to the lack of financial support, however, she had to drop out and go to work as a maid. She was not treated well and she left her job to go care for her grandmother. MCF learned of her plight and brought her in so she can work toward her dream of becoming a doctor. Joyce is determined to make a better life for herself.
School
MCF Ndalani Secondary School
Joyce's Unmet Needs
Secondary School
Our Ndalani campus provides residential care and rehabilitation for almost 1,000 street children as well as orphaned and vulnerable children. The children are provided with basic services including feeding, clothing, shelter, medical care, education and extra-curricular activities, spiritual development and counseling. Ndalani also has an established well-run Education Department that ranges from Pre-School to Secondary School.
Review your selections and confirm your payment on the following page
Total required to fully sponsor Joyce: $50