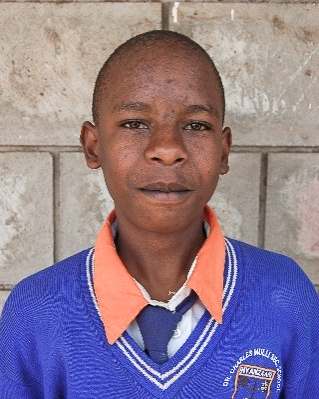 Mathias Mbale Muema
Course of Study: Bachelor of Science (Information Technology); School: Karatina University (4 yrs); Mathias is the fourth of five children. His father, the breadwinner, is a peasant farmer. While in primary school, he would often be sent home for days due to lack of school fees. His family's financial status made him uncertain of attending secondary education despite his primary grades. When MCF rescued him, it was a dream come true and since then he has committed to being an exemplary student. He loves singing. Mathias has been accepted at Karatina University and is in need of support to begin his studies.
Community
University Students
School
Karatina University
Mathias' Unmet Needs
College
Mully students who score C+ or higher on the Grade 12 KCSE exam qualify for a four-year university program in Kenya. These students have successfully applied through the Kenya University and Colleges Central Placement Service (KUCCPS) and obtained a coveted university placement. The cost for a Mully student to attend university is $5,000 per year and includes the cost of tuition, room and board, laptop, school supplies and transportation. This is an elite opportunity for a select group of people who have the resources to truly make a life changing difference in the life of a child who once had no hope. Could that be you?
Review your selections and confirm your payment on the following page
Total required to fully sponsor Mathias: $5,000