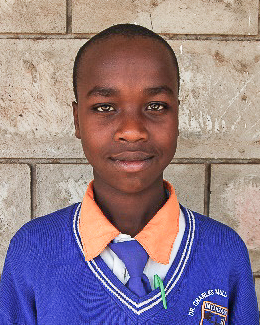 Charles Mulwa Ndunda
Course of Study: Bachelor of Arts (Geography & Economics); School: Chuka University (4 yrs); Charles is the second of four siblings. His parents do not have a steady source of income thus they often lacked access to basic needs. He was certain he would drop out of school as he almost did not complete his primary education due to financial constraints. His hope was restored when he was rescued to MCF. He loves expressing himself through dance. Charles has been accepted at Chuka University and is in need of support to begin his studies online.
Community
College and University Students
Birthday
January 01, 2000
Charles' Unmet Needs
College
Mully Children's Family provides residential care and rehabilitation for street children as well as orphaned and vulnerable children. MCF has an established, well run Education Department that ranges from Nursery School up to Secondary School and for those who qualify, the opportunity for post-secondary education to help them become all that God has destined them to be as leaders in their communities, country and the world. This student has qualified for a public unversity program lasting four years at a cost of $5,000 per year.
Review your selections and confirm your payment on the following page
Total required to fully sponsor Charles: $5,000